Hi there, my name is Kat, short for Katherine. I am originally from Louisville, Ky and most recently from Tahoe, Nevada. I specialize in Sugar Hair removal, 3D Eyelash extensions and Eminence Organics Skin Care. I opened this business when I moved to Music City in 2015. My goal is to offer healthy, affordable skin care paired with a relaxed and inviting setting.
Hi, I am Morgan. I started my Aesthetics journey in 2017 here in Nashville Tennessee. As a Nashville native, I love music as well as art and traveling. I am certified in Eminence Organics Skincare, Dermaplaning, Lash Lifting/tinting and Sugar Hair removal with more to come! My goal is to make you feel as beautiful as you look!
My name is Megan but most people call me Meg. I'm from Memphis, TN. I moved here to Nashville in 2016. When I decided to become an Aesthetician, my main goal was to help people feel good in their own skin. I have a passion for green beauty, health and fitness. I started. working at BSB in August 2018. I am certified in Dermaplaning, Lash Lyft, Sugar Hair Removal and Eminence Organic Skin Care,
Office Hours
Sunday/Monday 11 - 5
Tuesday to Friday 10 - 6
We sometimes open early and stay late. If you are scheduled in outside our business hours, we will be there when you arrive.
Thank you for choosing Body Sugar Boutique.
Nashville office is located inside the Studios at 1219
Suite 8 (2nd floor)
Free Parking in the rear of the building. Access through ally off Edge Hill or Horton Ave.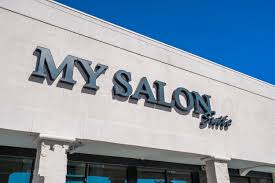 Mt Juliet office is located inside My Salon Suite
Suite 201 (2nd floor) above the Nail Bar
Free Parking